DIY Kitchen Makeover: Easy Change From Simple Oak To Fabulous Cherry!
by Kim
(Denair, CA, USA)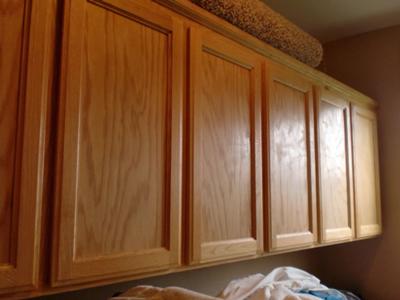 before
We bought our new home with the basics, as upgrades were so expensive. So we made a very inexpensive, simple change to our kitchen cabinets.


We used a simple-to-use gel stain, which went right over the finished oak - no prepping or sanding was even necessary. Then I added some "Tuscan-style" knobs. It has held up for 2 years now!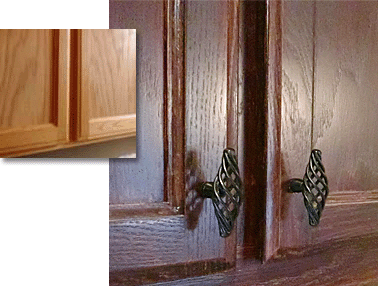 Our other simple trick to our plain, white
pantry door
was a spray-paint of a metallic bronze, then I bolted on an inexpensive metal wall hanging for a fabulous custom look.
I am so proud of what I did all by myself as a non-decorator!
Kim Hicks
Denair, CA (USA)
PS) One last note about my kitchen floor - it used to be vinyl flooring but I found an awesome buy on travertine stone - which was cheaper than ceramic tile :-)
Here's a picture: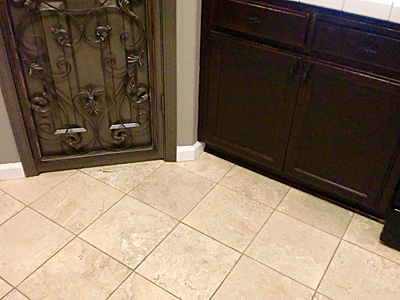 Renate's Comment:
Kim, this is fabulous. What a transformation - gorgeous new color, awesome 'Tuscan' knobs, superbly elegant floor, and your pantry door looks amazing! Thank you for sharing your work!