Home

› Newsletter
Dream Home Decorating News -
Stay Up To Date!
Dream Home Decorating News has arrived at a computer near you.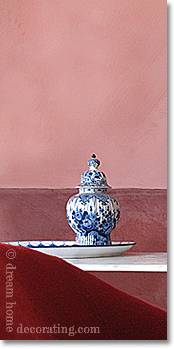 ♦  If you love decorating ...
  ♦  If you're always on the hunt for fresh home decorating ideas ...
  ♦  If you just need some quick tips every now and then...
  ♦  If you'd like to change something about your home (but aren't sure where to start) ...
  ♦  If you could use a bit of support with creating your dream home ...
... then you may want to receive Dream Home Decorating News from now on.
Check out the first-ever issue here!
Together with your subscription, you will receive a bonus gift: a 26-page, richly illustrated e-book about creating neutral color palettes for your home.
After completing the form below, you will receive an email asking you to confirm the address given. This is to make sure someone else did not submit your e-mail address without your knowledge.
Upon confirmation, you will receive a link to download the e-book.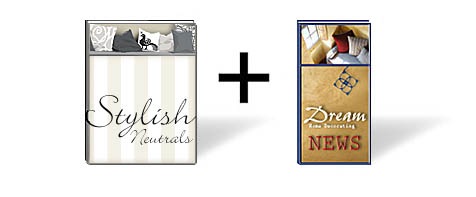 To Subscribe ...
Dear Renate,
I just wanted to say thank you so much for such inspiring news :-)
When I read your Dream Home Decorating News, I really do appreciate all the effort you go to - to bring useful tips and inspiring ideas to us.
We readers are so spoilt! My niece's wedding is coming up next year, and I've been able to use a number of tips from your newsletters to design really stunning table decor for her.
I've learnt so much, and been inspired so much - thank you :-)
Lots of love
Heidi (South Africa)
Hi Renate,
Thank you for your wonderful inspiring pages.
Although the months go by way too fast, I wish your newsletters came out more often.
Kind regards,
Shaan (Germany)
Dream Home Decorating News will arrive in your inbox quarterly, and what's more - YOU have a say about the contents!
Do you have any wishes? Any specific interior design topics you would like to know more about? Any decorating questions you would like an answer to? Then fill in the form below and let me know what topics you would like to read about next!