Home

› Before & After Pictures
Home Decorating Pictures: Before & After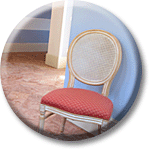 Check Out Others'
Decorating Projects
Show us your home decorating pictures and projects!
(And check out your fellow Dream Home Decorators'  before-and-after photos, too!)
Have you recently remodeled your kitchen or your bathroom?
Are you redecorating a living room, bedroom, or your entire home?

Show off your before-and-after photos and tell your story!  It's easy - just fill in the form below, and you'll have your own page on this site.
If you're looking for home decorating pictures and remodel/makeover ideas for your home,  click here to see what others have submitted.


A FEW TIPS...
...for sharing your interior decorating pictures & project:
Please note that the form just allows for four photos, so if you have more interior decorating pictures to upload, please
let me know when you fill in the form that you want to upload more pics, and
e-mail your additional interior decorating pictures (up to 5) to: renate[at]dreamhomedecorating.com.
Planning a major project? Let us know - and share your story in installments ...

... like Jai's extreme Victorian makeover in London, England.
If you have any questions or requirements, let me know in your e-mail, and I will personally arrange your additional picture upload with you.

For extra ooomph, you could create a (free) online slide show with software like Microsoft Photo Story.

Or maybe you're a dab hand with a video camera? Because then you could turn your home remodeling project into a movie, upload it to YouTube (or similar video-sharing websites) and include the 'embed' code in your submission. Your movie will be live on your personal Dream Home Decorating  page!

If you'd like to share your interior decorating pictures - but aren't so sure about picture uploads, slide shows and whatnot - please don't hesitate to submit your story and let me know that you need help with the techy side of things.  If I can support you with uploading your home decorating pictures, I will.
The main thing is that you tell us about your decorating inspiration and challenges, share what you've learned ... and show off the results.  So come on in, and join in the fun!
And with that, over to you ... show us what you've got ;-)
Tell Us About Your Decorating/Remodeling Project!
Are you redecorating or remodeling your home, or part of it? Tell us what you're doing (or what you've done) & the results you have achieved! Share your success - or lack thereof - and the funny/annoying/nice things that happened in the process!  For help, please click on the blue question marks!
Other Dream Home Decorators' Projects
Click below to see contributions from other visitors to this page...




Yet to find the information you're looking for? Type a word or phrase into the search box below: