Black Forest Traditional: Advent Wreath
by Marita
(Germany)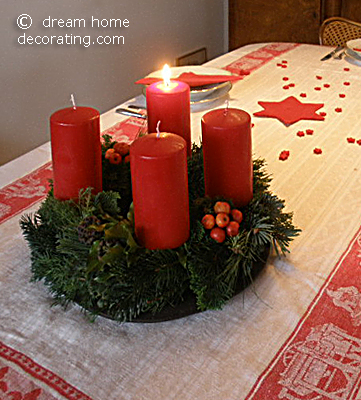 Our Advent wreath on the first Sunday of Advent
Every year, about five weeks before Christmas, the women in my small village at the foot of the Black Forest come together to make Advent wreaths and garlands.



This group has been in existence for 30 years, and some of the most senior members would like to hand over to a new generation.
But many young women have demanding jobs and no spare time, and so the group is slowly getting smaller.
The most experienced women are incredibly quick at wreath making. Their hands just fly. In the time it takes me to create one Advent wreath, they easily finish two or three!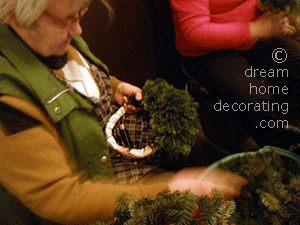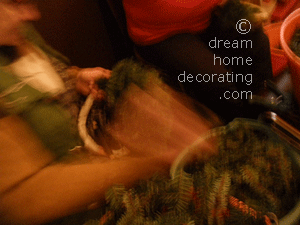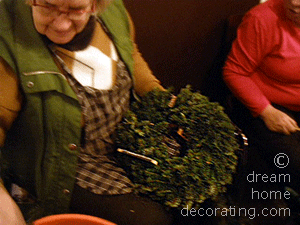 Some of the wreaths are made of fir sprigs, others contain many different kinds of evergreens. Sometimes they are decorated with natural ornaments like ivy flowers, rose hips, crab apples or pine cones. Some of the wreaths are finished off with 4 Advent candles.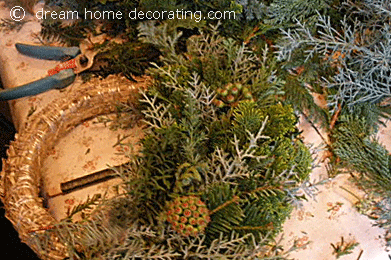 It's a great challenge - and a great joy - to be part of this event!
On the last Sunday before the beginning of Advent we hold a bazaar with coffee and cake. And we sell all the wreaths, garlands and swags. There is never a single one left over. Part of the proceeds are donated to a humanitarian project, and the other part goes to the local parish.
And next year, I hope that most of the women will be back ...