DIY Christmas Cakestand
by Christine
(Switzerland)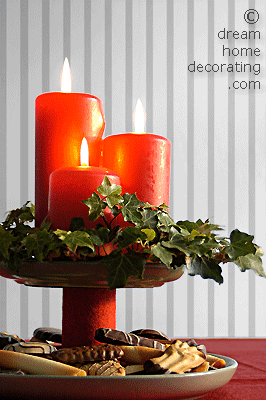 My DIY Christmas Cake Stand
I have a green stoneware service from my aunt that I always use during Christmastime. I love it very much, but I always wished it had a cakestand, too.

After some years of wishing, I decided to take matters into my own hands.
I made a connector module that turns two plates into a 'Christmas' cakestand.
After Christmas, the cakestand becomes two plates again.
What I used:
+ very very strong cardboard,
+ felt,
+ scissors/craftknife,
+ glue,
+ an empty, cylindrical plastic tub with a lid,
+ dark green paint.
How I made it:1.
I glued felt around the tub, leaving the top and bottom free. (I could have filled the tub with sand to make it more stable, but that idea only arrived after I was finished.)
2.
I cut the 'foot' from cardboard and made a star shape for a Christmas look. I covered it with felt, too.
3.
I cut the top circle from cardboard and sized it so it would just fit inside the bottom rim of the plate and keep it from sliding around. (Not sure if 'bottom rim' is the right word, but I hope you know what I mean.) I painted the top in a dark green colour to make it 'invisible'.
4.
Then I just glued everything together.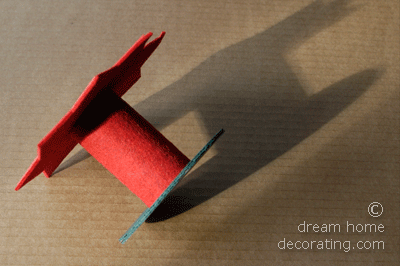 The place cards
were just large letters that I printed and cut out. I made sure I cut no right angles and left just enough of the letter so you can recognize it. The place cards make the table setting look a little less old-fashioned :-)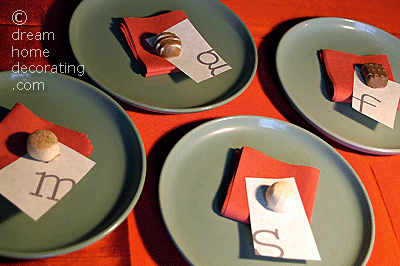 Hope you like it!