Happy, Happy New Year!



And welcome to your new (or your first!) issue of Dream Home Decorating News. This month's issue is about easy ways to freshen up your home with small-but-powerful color changes.

If you like this newsletter, please forward it to share it with your friends.
If you received this issue from a friend, please subscribe so you won't miss out on all the creative home decorating info, ideas and news in upcoming issues.

Thanks for joining me today, and enjoy this issue!
Renate Hering-Shepherd

PS) If the newsletter is difficult to read as an e-mail,
read this issue online.


---
IN THIS ISSUE:
'Instant' Makeover Idea: Quick Creative Color Accent
Your Color Questions: Illustrated Project Ideas
2011 Color Of The Year: Honeysuckle
---
'Instant Makeover' Idea:
Quick Creative Color Accent

Small, quick and easy shifts in the color mood of your home require no big investments, but they do pack a punch!
All you need to give your home a New-Year color boost is
a largeish canvas (or a slab of wood/MDF/chipboard),
a brush, and
some paint, e.g. acrylic or wall paint.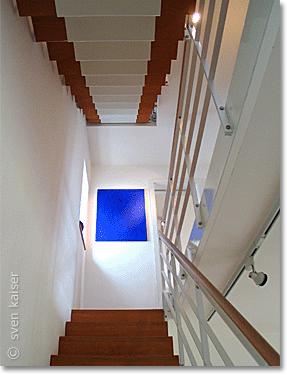 Even if you don't think of yourself as 'artsy', just go ahead and splash some paint color of your choice onto the canvas of your choice ... it will definitely look great ;-)
A single-color canvas will give your home a fresh new accent, without interfering too much with your decor. You can combine it with photographs or color prints, framed or unframed, or just display it on an otherwise bare wall (as above).
If you're feeling adventurous, you could mix several hues of your chosen color, or experiment with grouping or layering your paints. It's great fun, and the results are worth it!
Alternatively, try your hand at gilding: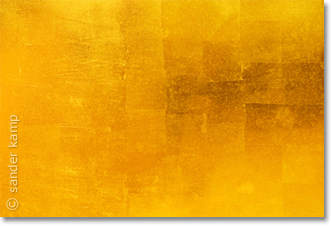 You don't need real gold leaf: any high-quality metal foil, or even decorative metal paint, will give you a shimmering panel that doubles beautifully as a background for candlelight, e.g. on a mantelpiece - perfect for those long dark evenings!
As an added bonus, gilded panels will give your home a wonderfully "rich" look, all at very little cost.
---
Your Color Questions:
Illustrated Project Ideas

Color questions continue to pour in, and here are the most recent ones to have made it into the pages of Dream Home Decorating:
Of course, there are more color questions for you to browse, as well as a list of great color combinations and a brand new article about creating successful color schemes.
---
New Before & After Projects

Several Dream Home Decorators have sent their recent Before-and-After pictures and stories.
Wanasai (Australia) shares the adventure of her "extreme makeover":
Risa (Canada) has given her living room a new, fresh and inviting look, and Sharon (USA) has treated her home to a merciless clutter purge and some truly dramatic color changes, because, well, grey just doesn't cut it any more ;-)

Have you recently completed a makeover, too? Do tell!
We look forward to hearing from you!
---
Pantone Color Of The Year: Honeysuckle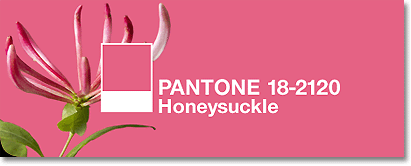 The Pantone Color Institute, arguably the world's best-known color company, has announced Honeysuckle (or rather, Pantone 18-2120) as "color of the year".
What does this mean for YOUR interior decorating projects?
If you don't like the color ... just ignore :-)
If you do like the color, you'll probably find that it's currently more readily available - so you may want to use the opportunity to complete a few projects while you have a glut of this warm pink color around.



I wish you great success, health and happiness for 2011!

All the Best,



---
Get Answers:

Looking for specific home decorating information, or want a question answered? Search Dream Home Decorating and the 'net here!



---
Legal Stuff

How did you get on this list? You subscribed to Dream Home Decorating News through a double opt-in feature. I never add names to my mailing list except by request. I hate 'spam' and would not dream of subjecting others to it.

If you need to make changes in your subscription or wish to unsubscribe, click the link at the bottom of this newsletter. This only takes a minute, and by making these changes yourself, you can be sure the information I receive is correct.

I never rent, trade or sell my e-mail list to anyone for any reason whatsoever. You'll never get an unsolicited email from a stranger by joining this list.

Please feel free to pass on this issue to friends and associates - just keep the entire message intact and unaltered.


Here's to a gorgeous home – yours!

"See" you again on March 1, 2011 -
Renate Hering-Shepherd
www.dreamhomedecorating.com