Religious Christmas Quotes:
The Best Christmas Quotes And Poems
From The Christian Tradition
Religious Christmas quotes: Christmas sayings and quotes from the Christian tradition, including Christmas carol quotes and love quotes.
You will also find:
"There has been only one Christmas -
the rest are anniversaries."
(W.J. Cameron)
Best Religious Christmas Quotes And Poems, Part 1:
Christmas Carol  Quotes
Christmas carol quotes are ingenuous expressions of love and devotion to God's Newborn. Simple yet poetic, there is something timeless about carols; a stillness, a sense of wonder. They open people's hearts.

So include some of these Christian Christmas quotes and poems in your gifts and Christmas greetings, and put a smile on a loved one's face.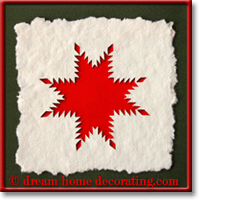 O morning stars, together
Proclaim the holy Birth!
And praises sing to God the King,
And peace to men on earth;
For Christ is born of Mary,
And, gathered all above,
While mortals sleep, the angels keep
Their watch of wondering love.
Phillips Brooks (1835-93):
O Little Town Of Bethlehem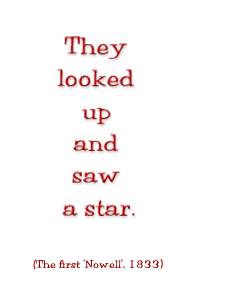 Sacred Infant, all-divine,
What a tender love was thine
Thus to come from highest bliss
Down to such a world as this!

Edward Caswall (1814-78):
See, Amid The Winter's Snow

Now to the Lord sing praises,
All you within this place,
And with true love and brotherhood
Each other now embrace.
The holy tide of Christmas
All others doth efface.

English Traditional:
God Rest Ye Merry, Gentlemen

No royal things, as used by kings, were seen by those that found him;
But in the hay the stranger lay, with swaddling bands around him.
William Walker (1809-75): Ye Nations All, On You I Call (The Babe Of Bethlehem)

O holy child of Bethlehem,
Descend to us we pray;
Cast out our sin, and enter in:
Be born in us today!
We hear the Christmas angels
The great glad tidings tell;
O come to us, abide with us,
Our Lord Emmanuel!
Phillips Brooks (1835-93): O Little Town Of Bethlehem

Ah, Jesu, my heart's treasure blest,
Make thee a clean, soft cradle-nest
And rest enshrined within my heart,
That I from thee may never part.

Martin Luther (1483-1546),
transl. H.R.Bramley (1833-1917):
Vom Himmel Hoch, Da Komm Ich Her  (From Highest Heaven I Come To Tell)

To teach us humility all this was done;
Then learn we from hence haughty pride for to shun;
A manger's his cradle who came from above,
The great God of mercy, of peace and of love.

English Traditional (Chappell, 1853-9): A Virgin Unspotted

Last not least, here's one of my favorite Christmas carol quotes:
"The angel of the Lord came down, and glory shone around."
after Christopher Tye (c.1500-73): While Shepherds Watched Their Flocks By Night
Return to Top
Best Christmas Quotes And Poems, Part 2:
Christmas Love  Quotes
Love is what Christmas is all about. This chapter contains Christian Christmas quotes as well as non-Christians' quotes about Christmas. I don't think it matters which quotes about Christmas are Christian  Christmas quotes, because Christmas love quotes capture the essence of the Holiday just as much as religious  Christmas quotes do.

"Love is what's in the room with you at Christmas if you stop opening presents and listen."
(Author unknown, attributed to a 7-year-old named Bobby)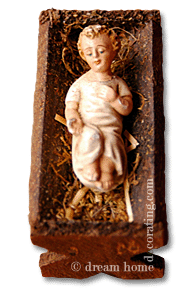 "Nothing opens our heart the way a little baby does."
(Duncan P. Shepherd)

"Christmas gift suggestions: To your enemy, forgiveness. To an opponent, tolerance. To a friend, your heart. To a customer, service. To all, charity. To every child, a good example. To yourself, respect."
(Oren Arnold)

"Christmas is not a time nor a season, but a state of mind. To cherish peace and goodwill, to be plenteous in mercy, is to have the real spirit of Christmas."
(Calvin Coolidge)

"When we recall Christmas past, we usually find that the simplest things - not the great occasions - give off the greatest glow of happiness."
(Bob Hope)

"It's all about being loving."
(Laura Borden)
Return to Top
Religious Christmas Quotes And Poems, Part 3:
Christian  Christmas Quotes
For the most original quotes about Christmas, you'll need to go to the Bible.
If, while reading, you come across a sentence or phrase that strikes a chord with you, I suggest you write it down on a sheet of paper. This way, you'll see whether it retains its glow outside the complete text, and thus would make an inspiring, stand-alone Christian Christmas quote.

1. From The Gospels:
Matthew 1,18-25; 2,1-12
Luke 2,1-20
Examples:
"Fear not: for, behold, I bring you good tidings of great joy, which shall be to all people."
(Luke 2,10)
"I have come that they may have Life, and have it to the full."
(John 10,10)

2. From The Prophets:
According to Christian tradition, the following passages from the Prophets are related to the coming of the Christ (so you could use them for religious Christmas quotes, too):
Isaiah 9,2.6-7; 11,1-8; 40,1-5; 42,1-4

3. From The Christian Mystics:
Angelus Silesius / Catherine of Siena / Meister Eckhart / Teresa of Avila / Francis of Assisi / Julian of Norwich, and others.
Examples:
"The greatest honor we can give Almighty God is to live gladly because of the knowledge of his love."
Julian of Norwich  (1342-1416)
"If Christ were born in Bethlehem a thousand times, but not in you:   You would remain forever doomed."   (Original text:  'Wär' Christus tausendmal zu Bethlehem geboren, doch nicht in Dir: Du bliebst noch ewiglich verloren.')
Angelus Silesius  (Johann Scheffler, 1624-77)
Return to Top
Religious Christmas Quotes And Poems, Part 4:
Resources
a) Christmas Carols
I've found some of the most beautiful religious Christmas quotes in The Shorter New Oxford Book of Carols
, a very (very!) good compilation of Christmas carols from Europe and North America. You can buy it on Amazon for silly money.
If you're looking for Christmas carol quotes from the Middle Ages - you'll find loads. Christmas carol quotes from English Traditional carols? No problem. 19th-century American Christmas carol quotes? It's all there.
If you can't find enough Christmas carol quotes here, there's also a longer, more comprehensive version of this book: The New Oxford Book of Carols
Music Books)
; it gets excellent reader reviews and may be worth the investment if you're after those  religious Christmas quotes that few people know by heart.


b) The Holy Bible
The First Testament was written down in Hebrew; Jesus spoke Aramaic, and the New Testament was written down in hellenistic ("koine")  Greek.
Without mastery of these three languages, how are we going to know which Christian Christmas quotes are properly translated?
Ultimately, we're not  going to know. However, there's a great resource to help you find the best religious Christmas quotes for your purpose: The 4-in-1 Bible.
The
Revised Comparative Study Bible
is a great 'sourcebook' for the best religious Christmas quotes. It has four side-by-side columns on facing pages, giving you the parallel texts of four excellent and well-respected translations.  Compare ...
the trustworthiness and versatility of the New International Version,
the classic King James Version,
the word-for-word accuracy of the 1995 (updated) New American Standard Bible, and
the scholarly detail of the Amplified Bible (which my dorky side simply loves).   Wherever the original expression carries a variety of meanings or subtle nuances in English, those nuances are included (in brackets) in the translation. You also get cross-references to related sections of the Bible, all built into the text. I mean, how easy can studying be?
And there's more ...
If you really want to get into this (whoa!), opt for an 8-in-1 tome. However, to save you from having to invest in a forklift truck, these versions cover the New Testament only.
Two editions come highly recommended by many readers:
Return to Top
Best Christmas Quotes And Poems, Part 5:
What To Do With Religious Christmas Quotes
Write or print out an inspiring Christmas quote or poem, combine it with a beautiful picture, and frame it. (Attach it next to your home's entrance, put it on your desk, use it instead of a door wreath, or give it away as a surprise Christmas present.)
Write a newsletter for family and friends and use Christmas love quotes for the letterhead.
If you make place cards for a Christmas meal, put Christmas sayings & quotes on the inside or the back (watch how many will keep that place card!)
Stick your favorite religious Christmas quotes on the fridge door.
Wrap your Christmas presents in plain kraft paper, give them a lavish red bow and a luxurious, home-made gift tag each. Write short Christian Christmas quotes inside or on the back.
Use a Christmas love quote to make a special door sign for the room where the family assembles on Christmas morning.
If you have the time and inclination, stitch your best Christmas quotes on Christmas table runners, or print/paint them on with fabric paints.
Collect 24 religious Christmas quotes (include Advent quotes, too), fold them up, put them into 24 matchboxes (add a little sweet, maybe), wrap the boxes nicely, and turn them into an Advent calendar.
Yet to find the information you're looking for?
Type a word or phrase into the search box below: