Home
›
Styles
› Contemporary
Contemporary Home Decor:
7 Essential Style Tips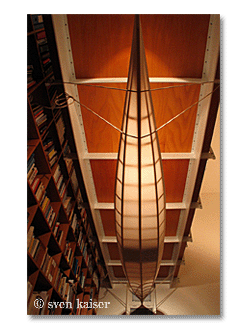 Contemporary home decor made easy!
From Zen simplicity to French exuberance, contemporary interior decorating depends on just a few essentials.
♦   Getting the colors right (no matter if you prefer stylish neutrals or gorgeously exotic color combinations);
♦   Focusing on the most important interior design element in every room;
♦   Creating a personal style statement by mixing and clustering elements in fresh, innovative ways.
Here's how to get the look:

Contemporary Home Decor:
First, The Basics
Contemporary Home Decor Tip #1:
Always start with what you love most.
Whenever you (re-)decorate a room, take something you love as a starting point. That way, you'll create and combine contemporary home accents and decor elements in personal and often surprising ways.
Whether it's your Grandmother's settee, your Noguchi floor lamp, or a particular color you love to surround yourself with, use these things to set the stage and guide you in editing the contents of a room until you are left with a truly original, inspired living space.
Andrée Putman, world-renowned guru of contemporary home decor & interior design, said (House & Garden 10/1985):

"I have no recipe for how to combine things.
But you must be sincere.
And if you are, strangely, it will succeed."


The contemporary home interior design scene is full of people who will tell you that you 'can't do this' and 'must have that'. Ignore them. Because if you focus on what you love, your home will shine.
Contemporary Home Decor Tip #2:
Stars Want Limelight.
The 'star-and-chorus-line' setup is a very effective way of making almost any contemporary home decor look cool.
If, for example, you have a gorgeous antique heirloom or a striking modernist piece of furniture, do give it center stage. Don't dilute the impact of your 'star' by placing it right next to the competition.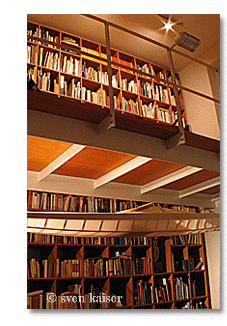 Provide a low-key backdrop of lesser things, or place it in front of a striking color to draw more attention to it. Show it off to best effect!
Oh, and just in case you wondered what that 'thing' was in the photo above: here it is again. In the double-height library at the home of a Swedish/German (engineer & artist) couple, suspended from the reading gallery ...
... is the star of the show: a self-built (and seaworthy!)  kayak. It is spotlit from above and therefore doubles as a wonderfully sculptural light source - a reflection of the owners' love of simple, well-made, less-is-more  contemporary home interior design.
Contemporary Home Decor Tip #3:
Create Clusters.
Some decorating items are too small to make a splash on their own. But group them with other items of a similar size/color/theme and you have a focal point. (You'll find some excellent examples on the page about Tuscan Wall Art.)
For another easygoing, low-key example, have a look at this 'vintagey' collection of crockery. It looks like a random jumble of patterns and styles, but the colors have been put together with careful deliberation.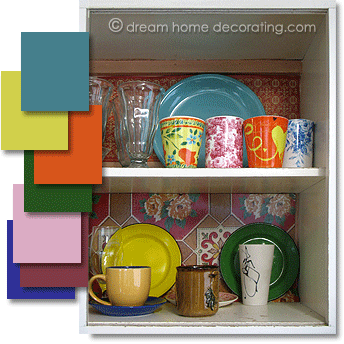 In fact, this colorway is so harmonious that you could take any three of the color swatches above, and they would make a handsome color scheme all by themselves. (More cool contemporary color schemes here.)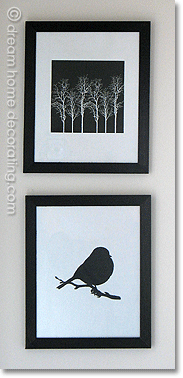 Another example of clustering: Decorating around a theme. This combination of contemporary wall decor is united by three properties, which connect the two pieces even though the folksy papercut and the 'artsy' black-and-white photograph aren't stylistically related.
a) the black & white color scheme,
b) the size & identical style of the frames;
c) the theme (birds and trees go together like, well, birds and trees ;-)
More items that could thrive in this group:
♦   a small birdcage in black, grey, or white;
♦   a birds' nest or wreath made of twigs;
♦   a collection of black, grey and white feathers in a box frame;
♦   a shadowbox with a beautiful bird's egg.
Contemporary Home Decor 'Looks'
That Always  Work
Contemporary Home Decor Tip #4:
Start with neutral, timeless pieces.
For example, look for 'classic', simple upholstery and flooring in neutral colors (tone-on-tone monochromes work really well here).
Items like these will go with practically anything, and you can change their appearance quickly by adding more colorful elements like cushions, throws, wall art or accent walls. (There's more about this in my free e-book, Stylish Neutrals), and also on the page about Interior Design Colors.)
Modernist classics (1950s/1960s) are often 'stars' in their own right, but they are also very versatile and complement many different contemporary home interior design styles.


Contemporary Home Decor Tip #5:
Create a 'minimalist' look with 'maximalist' detail.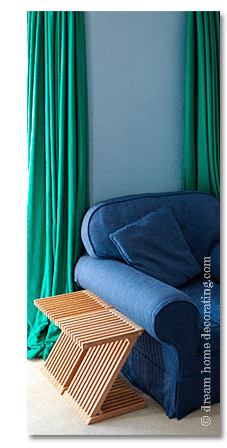 If there's one thing all contemporary interior decorating has in common, it's a pared-down, uncluttered look.
However, many people complain that 'minimalist' rooms are not very comfortable, and to be honest, austere seating and low-slung sofas don't do it for me either.
But you needn't throw the baby out with the bath water. You can 'do' contemporary home interior design that's sleek, easy and welcoming, all at the same time.
For example, keep your home furnished in a simple, unfussy, timeless style with clean lines, but scatter delightfully yummy, unexpected gems around it - overstuffed cushions covered in rich, sensuous cashmere, or a luxurious throw made out of an exquisite embroidered fabric backed with silk. That kind of thing.
Indulge your senses where it really makes a difference to you!


Contemporary Home Decor Tip #6:
Opposites Attract.
If there's one 'rule' that's currently being followed in contemporary interior design everywhere, it's this one:  Mix, don't match.

Play things off against each other:

♦   serious & witty
♦   dark & light
♦   old & new
♦   shiny & matte
♦   antique & modern
♦   sleek & rustic
♦   finished & frayed.

This is the most important 'rule' of all, and almost anything can be combined with something else that is quite different. You will know if it works - sometimes you can almost physically feel the 'click'.


Contemporary Home Decor Tip #7:
The Element That Ties It All Together
The first and most important element in a mix of contemporary home decor is - you. If you look at the things you love, you will find that they all have something in common. They relate to each other, because you're  the person who chose them, or chose to keep them.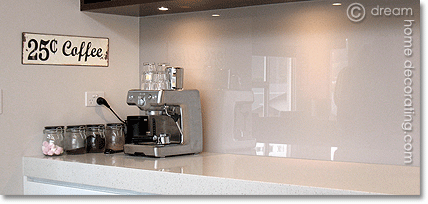 You  are what makes the difference between a home that is vibrantly alive and one that looks like just another catalog page.

More Contemporary Home Decor Ideas Here:
Click A Pic!
Yet to find the information you're looking for?
Type a word or phrase into the search box below: