Home

›
Easter Crafts & Decor
› Easter Eggs & Candlesticks
Easter Table Decorating
With Candlesticks And Hand-Dyed Easter Eggs
Easter table decorating can be sophisticated or simple, but sometimes it's both. This Easter table centerpiece idea is both!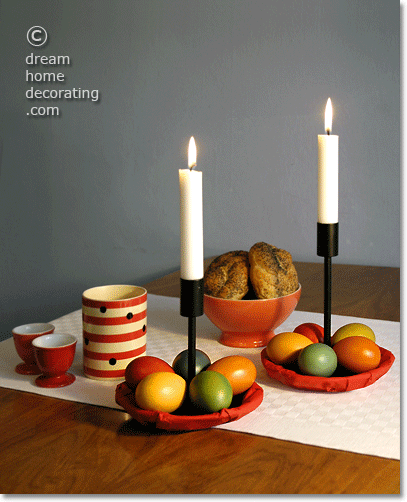 All you need is a clutch of candlesticks and some really lovely Easter eggs.
How To Make An Easter Egg Centerpiece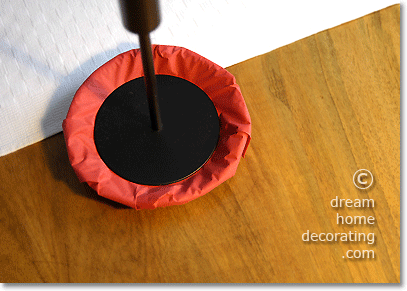 Find plates or saucers that fit under your chosen candle holders, with a little margin to spare.
If necessary, quickly adjust the plate to the color scheme of your Easter table decorations by wrapping it in tissue paper or in a napkin. (If you have time to spare, you could paint instead of wrapping!)
Fix the paper to the underside of the plate with sticky tape.
Then, fill the plate with Easter eggs - these were hand dyed: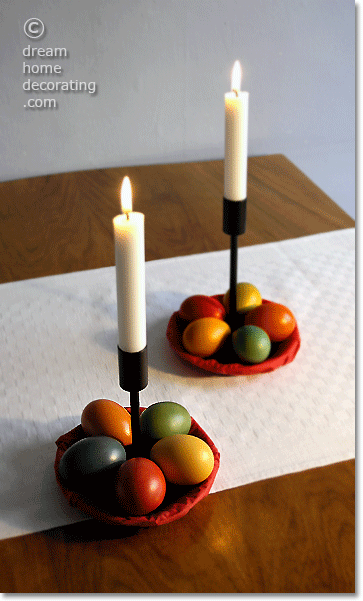 Instead of my cheap, run-of-the-mill candle holders and plain-colored Easter eggs, you may want to consider a number of nobler, more elegant solutions. How about, for example:
Lovely looking metal candlesticks, e.g. copper, pewter or wrought iron?
Precious metals, e.g. antique silver or gold-plated candle holders?
Even elegant baroque shapes can look amazing with a batch of simple, beautifully colored Easter eggs.
If you're using very simple, pared-down candle holder shapes that don't call much attention to themselves, try pairing them with really fancy, highly patterned Easter eggs as well.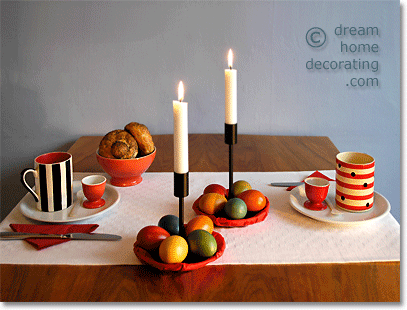 More Easter Table Decorating Ideas:
Click A Pic!
Craft Ideas For Easter Table Decorating:
Yet to find the information you're looking for?
Type a word or phrase into the search box below: